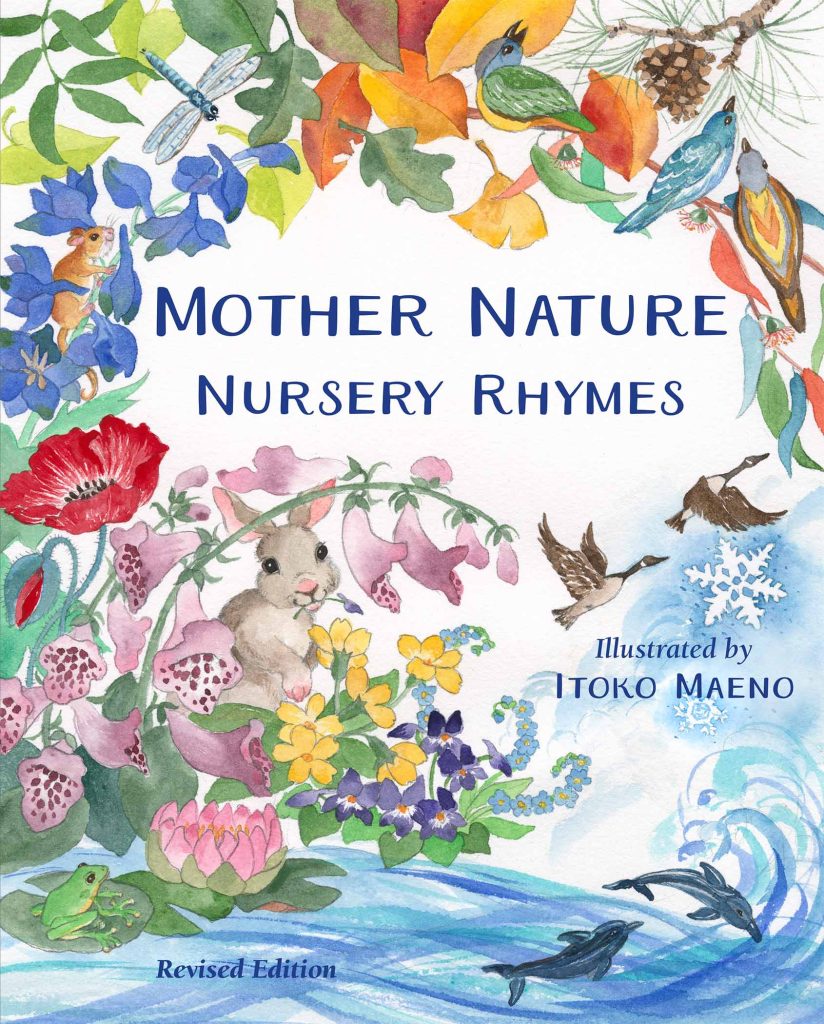 Mother Nature Nursery Rhymes is a perfect way to start a life-long appreciation of nature in the hearts and minds of our children.
New, updated, and traditional rhymes help parents and caregivers of very young children, share the wonder, and cultivate a love and appreciation of our planet, a task that cannot begin too early. The lyrical cadence of nursery rhymes proven to help develop language skills, also makes them fun and easy for children to repeat and remember. Although children may not fully understand the rhymes while they are very young, the words will stick with them and, soon enough, the meaning will come through. Lessons learned in the nursery are lessons learned for life.
Mother Nature Nursery Rhymes
Hardcover 8 x 10, 32 pages, fully illustrated, also includes environmental guidance and resources for parents and caregivers.
Amazon.com
Click here to Order From Amazon.com

Order from Pathway Books
Mother Nature Nursery Rhymes PPB
ISBN 9780977476398
Mother Nature Nursery Rhymes
ISBN 9780970794499